Competitive pricing, superior workmanship, and exceptional customer service is at the heart of every service performed by Alloy Gutter. As an installation company for builders, remodelers and contractors, we pride ourselves on quickly, accurately and efficiently meeting our client's needs. We work in the counties of Wayne, Oakland, Monroe, Livingston, and beyond. We offer FREE, no risk, no obligation estimates.
Siding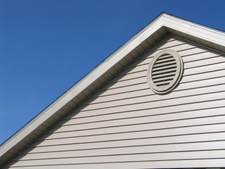 We specialize in any type of vinyl and aluminum siding installation. We will service anything from small repair jobs to entire home installations. In order to ensure the highest level of customer service, quality workmanship, and timely job completion, each of our siding crews has at least 15 years of experience.
*For each siding installation it is standard to install 1/4″ fan-fold foam before installing the siding.
Trim & Soffit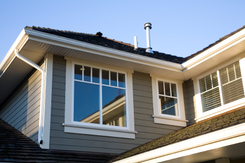 Our installers have performed all types of custom bending and installation. We install all types of vinyl soffit as well as aluminum soffit. As with our siding, we are willing to service small repairs and are capable of installing trim that requires skill, creativity, and great attention to detail.
*Southeast Michigan only